As a chef, registered dietitian and woman I like shiny things for Christmas. My shiny new gift this season was a commercial counter top fryer because it is one of the few small kitchen appliances that I don't already own. I decided for its inaugural run I would try making chicken tempura. I don't know if you have a Hillstone's or Houston's restaurant near you but their Flying Chicken Platter is absolutely the best and most beautiful tempura chicken. Its batter is light, crispy and never soggy. After researching various tempura batters and techniques I came up with my own test recipe.
I cleaned the fryer and loaded it with vegetable oil. I also got my landing pan ready while the oil heated up.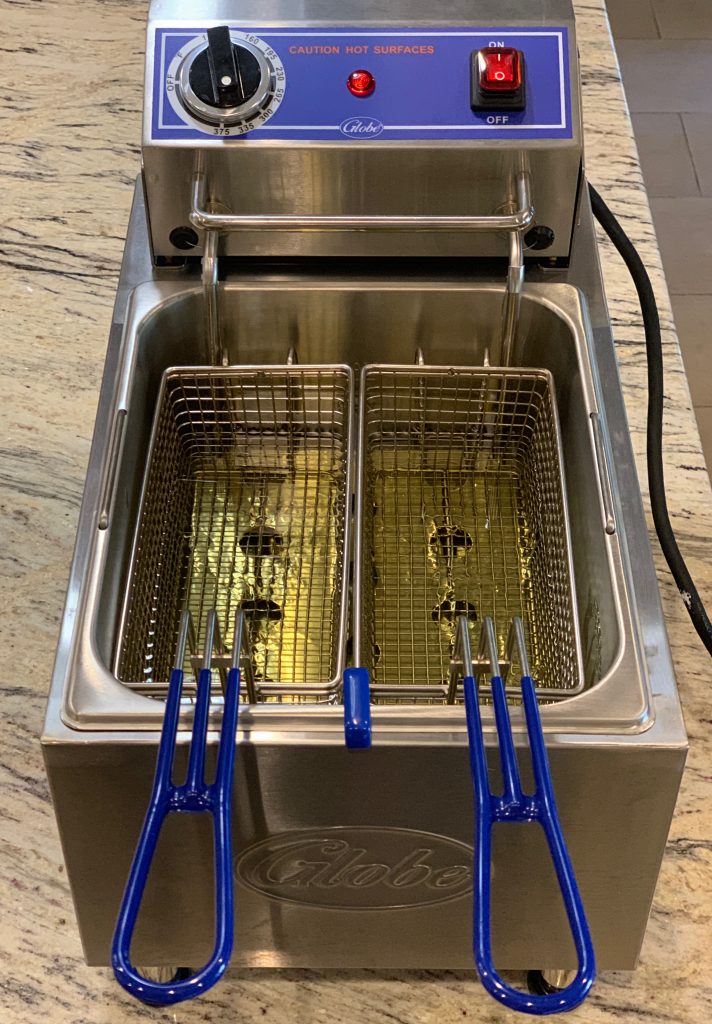 The fryer took about 15 minutes to heat up to 350 degrees. In the meanwhile, I prepped my ingredients.
I weighed out 45 grams of cake flour, 45 grams of potato starch and placed them in a medium bowl. I measured out 1 teaspoon of kosher salt, 1.5 oz of vodka, 2oz sparkling water.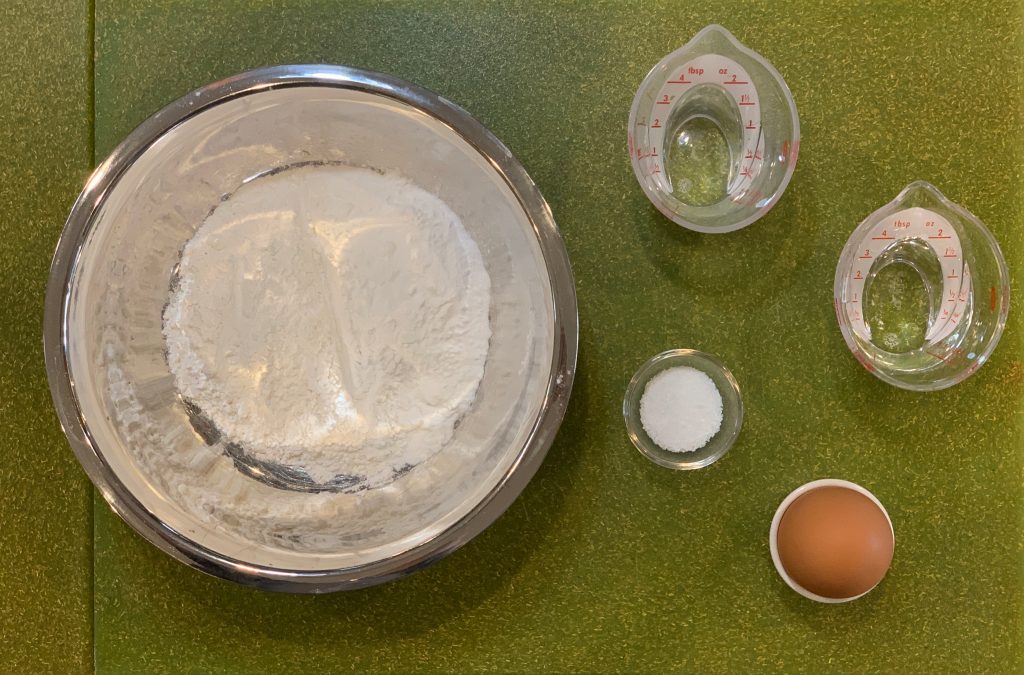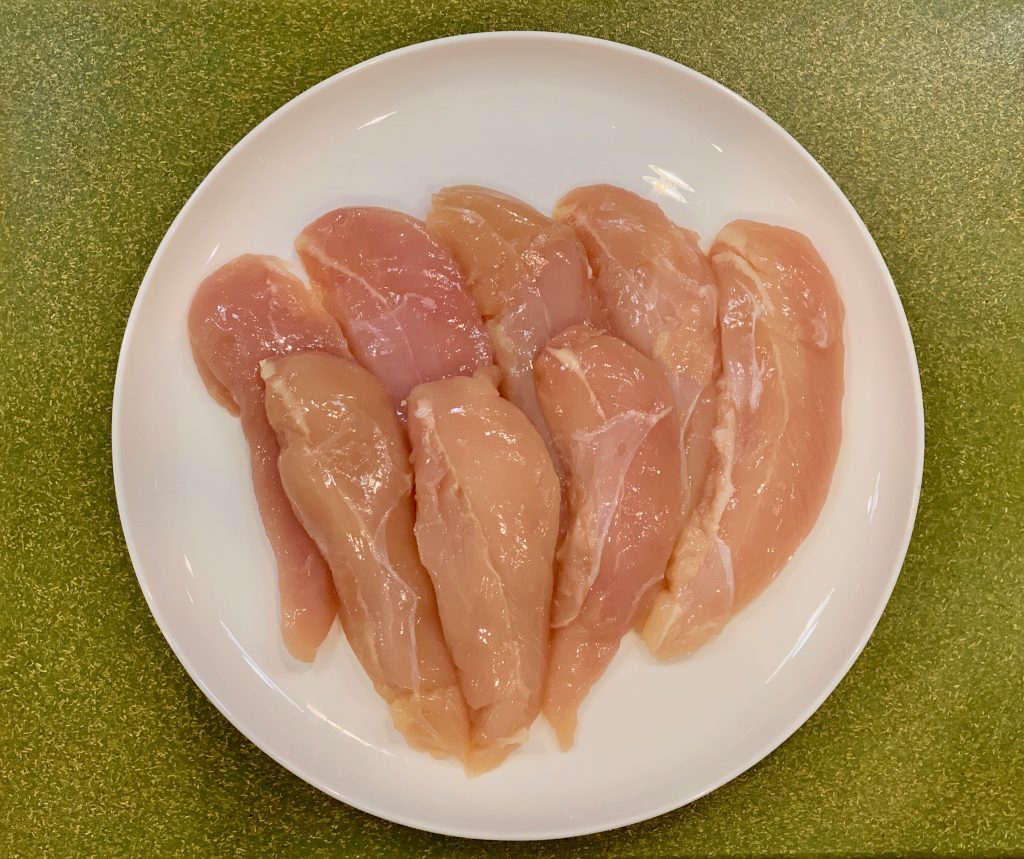 I whisked one egg over an ice bath and placed my sparkling water and vodka into the freezer to keep it really cold.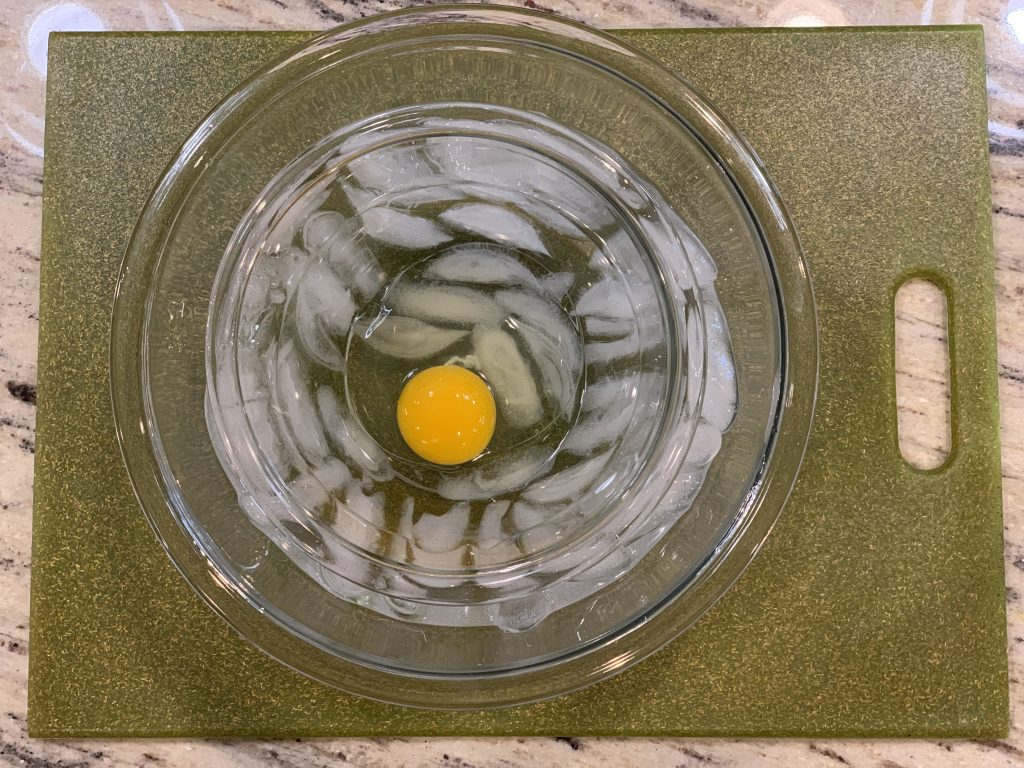 After beating the egg, I added the water and vodka. Next I added the salt along with a half teaspoon of black pepper and a pinch of cayenne pepper to the dry ingredients mixing well. I then incorporated the dry ingredients into the wet until well combined.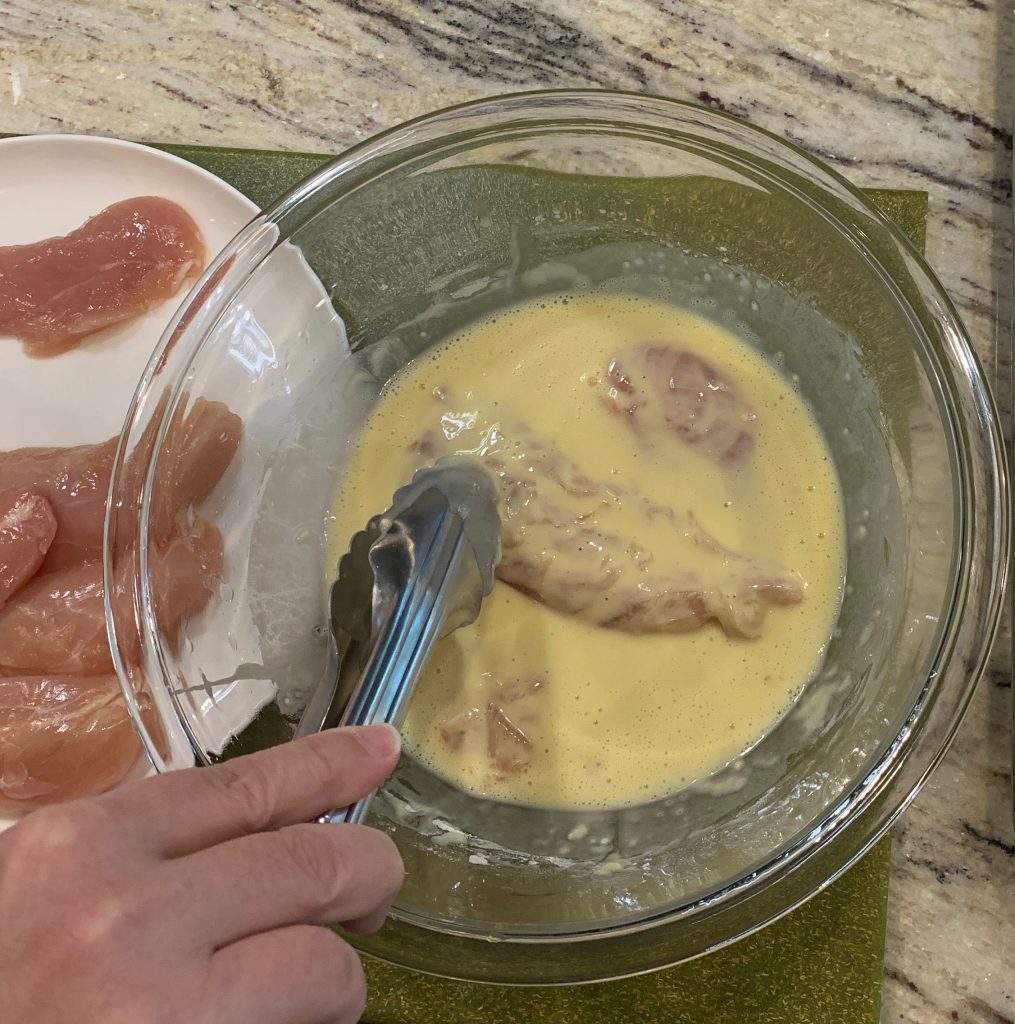 I gently added the battered chicken tender into the deep fryer making certain that the batter solidified before dropping it to the bottom because if you do – it will stick. Once the piece was floating, I added three more pieces to the fryer.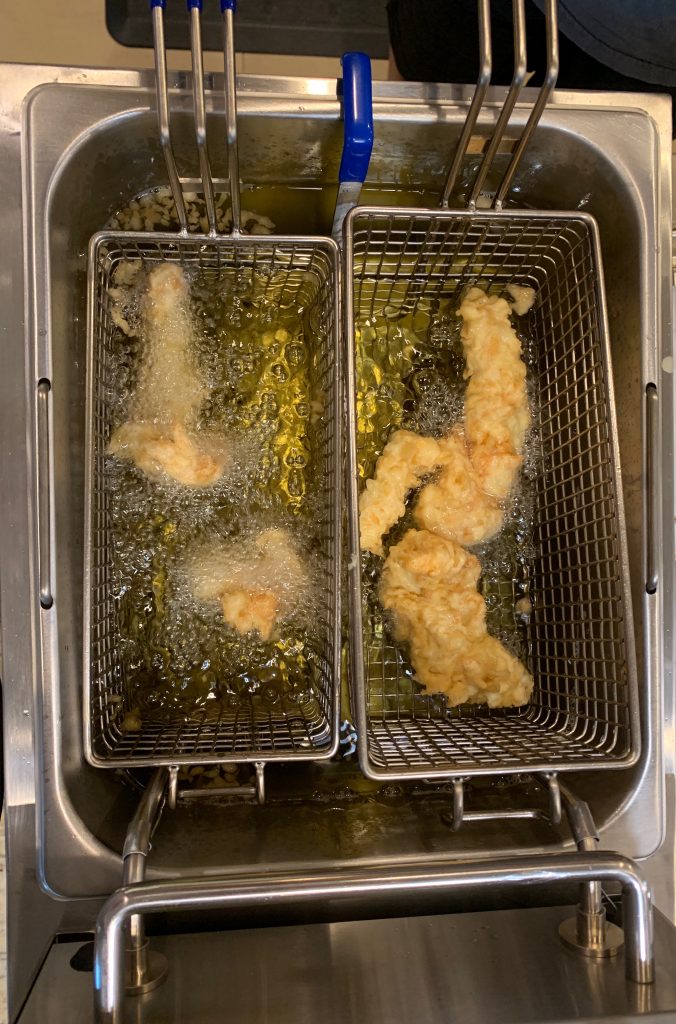 I cooked the chicken for about 5 minutes or until a probed temperature of 165 degrees in the thickest part of the tender. If you cook it longer the chicken becomes chewy but it's still edible. I assure you there was nothing left at the end of this recipe test.
Overall, I was happy with this first test batch. In the next test I will reduce the liquid down to 1.5oz and use club soda as I only had sparkling water in the house. I also want to try a gluten free version next time.